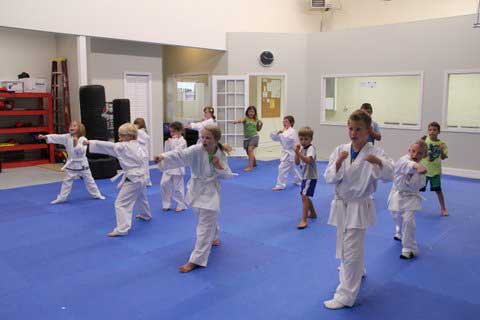 Are you looking for a fun, productive program for your child during after school hours? Do you need a program or activity for your kids until you get off work? Try our FitKids After School Program!
We believe that your child deserves the best instruction, curriculum, and facility to ensure their success and safety. Over the almost 20 years of teaching children in Richmond, we have seen our students go on to do great things in their future endeavors. And many of them credit their training with us as a big part of their success! Our After-School Experience is the best at developing leadership traits in children.
Home of the 2 Week FREE Trial!
Some programs claim to be the best, but we let you try it and see for yourself for 2 full weeks, absolutely for FREE! No other after school martial arts or after school program can match our instruction, facility, professionalism, or effectiveness in teaching your child to be a Leader in life. Try our program and see for yourself!

We are not a daycare, county school, or babysitting after-school program. We are so much more! Our team is dedicated to your child's success!
Our FitKids Transported After School Program is perfect for parents wanting a constructive, positive environment for their kids after school. Our program offers FREE transportation from area schools and are designed to keep your child active, healthy, and fit!
Benefits of our After School Pickup Program:
A Healthy, Fun alternative to Daycare and Babysitting
FREE Pickup
Daily Activities to Keep your Child Moving and Healthy
Your Child Will Not get Bored
Character Development and Safety Training
Daily Martial Arts Classes
Bully Prevention Training
The Best Value in Richmond!
A State-of-the-art facility with an exclusive HUGE fenced outdoor recreation area!
FREE Parents Night Out once per Month for your child and their friends!
Free homework help/tutoring
In addition to these great benefits, we offer FREE Snow Days and In-Service Days. When School's Out, We're Open! On these days, you may drop your child off any time after 7:00am and pickup any time before 6:00pm, and there is no additional charge for these days.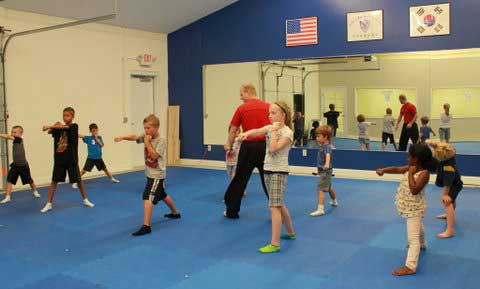 We are in the Talent and Skill business not the supervision and care business. The tenants that we teach; Exercise, Disipline, Respect, Manners, Self-Defense and self esteem through earning Belt Rankings are found nowhere else. This really does carry over into school work and home!